License Activation
To activate a new license in OPMONis, go the the Settings page and click on the "Select License File…" button.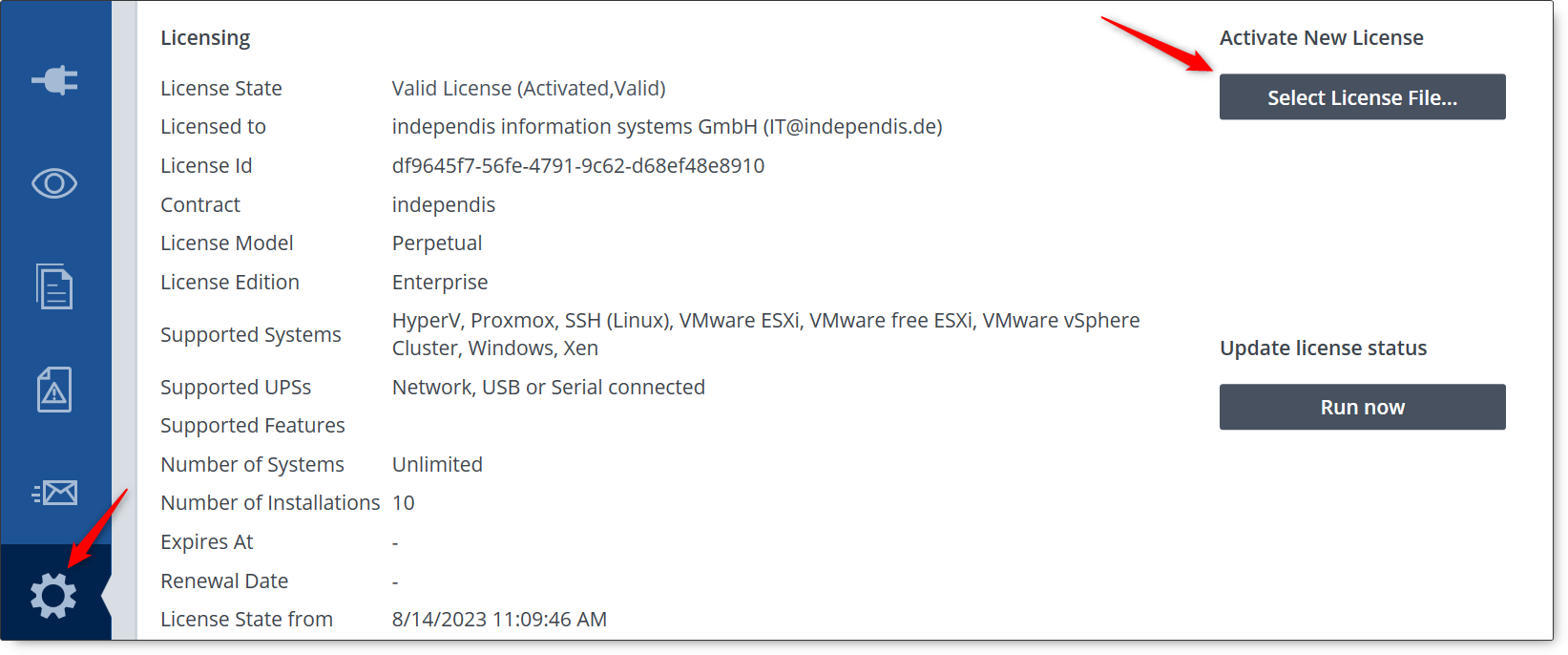 You are asked to select the license file you want to activate.
After the selection of the license file, OPMONis shows you the information found in the license.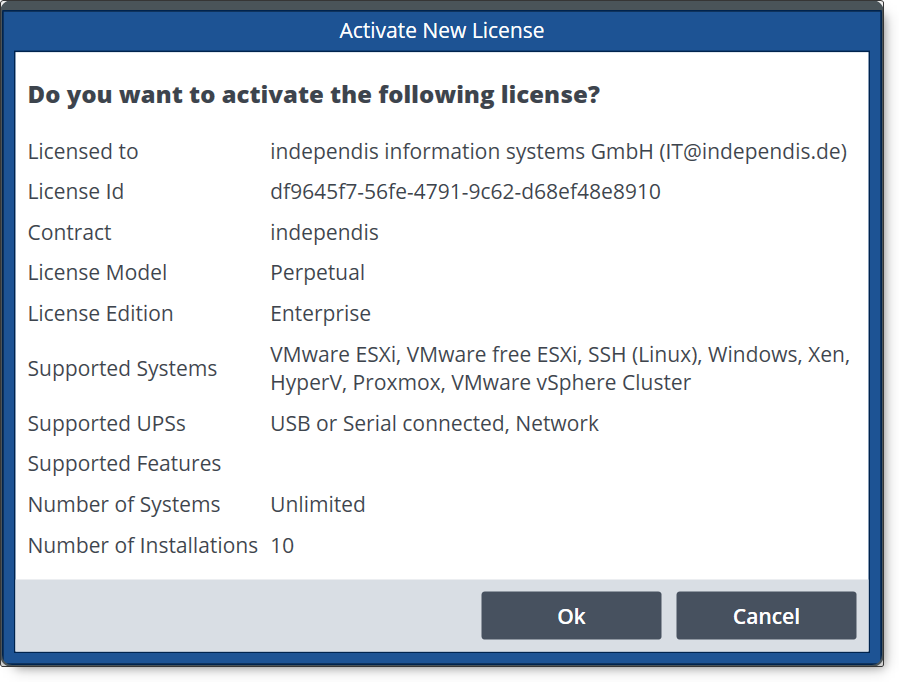 When you click on the "OK" button, the new licence is activated.
License Tracking
To use a license permanently, OPMONis must be able to query the status of the license from the OPMONis license server regularly. This check also determines whether the number of permitted activations of a license has been exceeded.
To track the license usage, OPMONis generates a unique identifier for each system on which OPMONis is installed. The license installed on the system, together with this system identifier and the computer name, is reported to the license server every 24 hours.
If it is detected that a license is used too often, the system with the oldest activation is deactivated. Thus, OPMONis can no longer be used on this system until a new license is installed.
If you have chosen a subscription license, the daily license check will also automatically activate the renewed license, if available.
In the OPMONis Email notifications you can activate, that OPMONis automatically sends an Email to you in case of problems or information about your license. So, you will be informed automatically:
If your trial license is about to expire or has expired
If your subscription license is about to expire or has expired
If your subscription license was successfully renewed
If the license activated on your system is deactivated due to overuse